Donor Impact 2019/20
When we work together, especially during challenging times, we are stronger.
Even our smallest actions can have far-reaching impacts – and the big ones? They change lives forever.
Laurier donors work together to create a thriving community on our campuses and around the world.
Thank you for making us … Stronger Together.
President and Vice-Chancellor Deborah MacLatchy
Watch our 2019/20 year in review video:
Impact by the numbers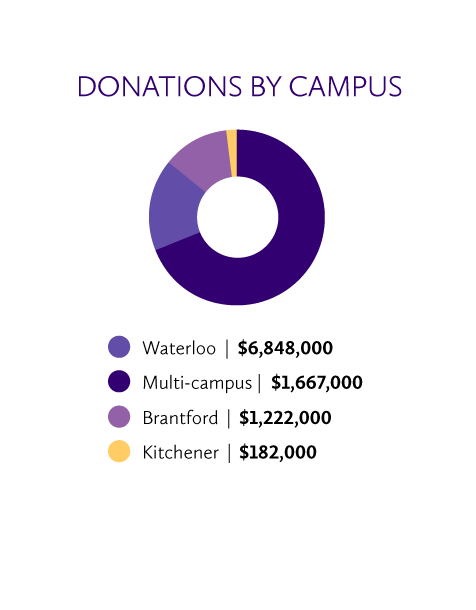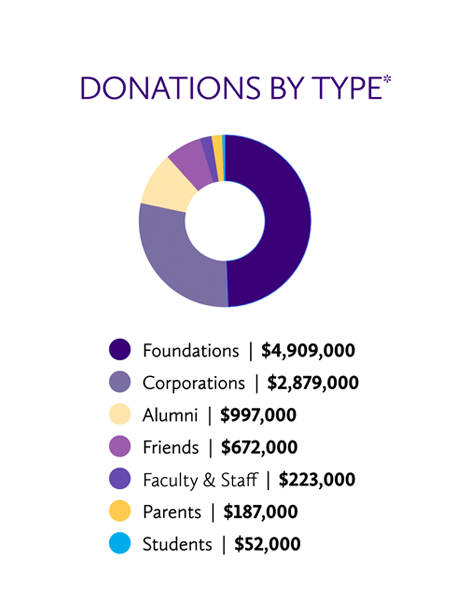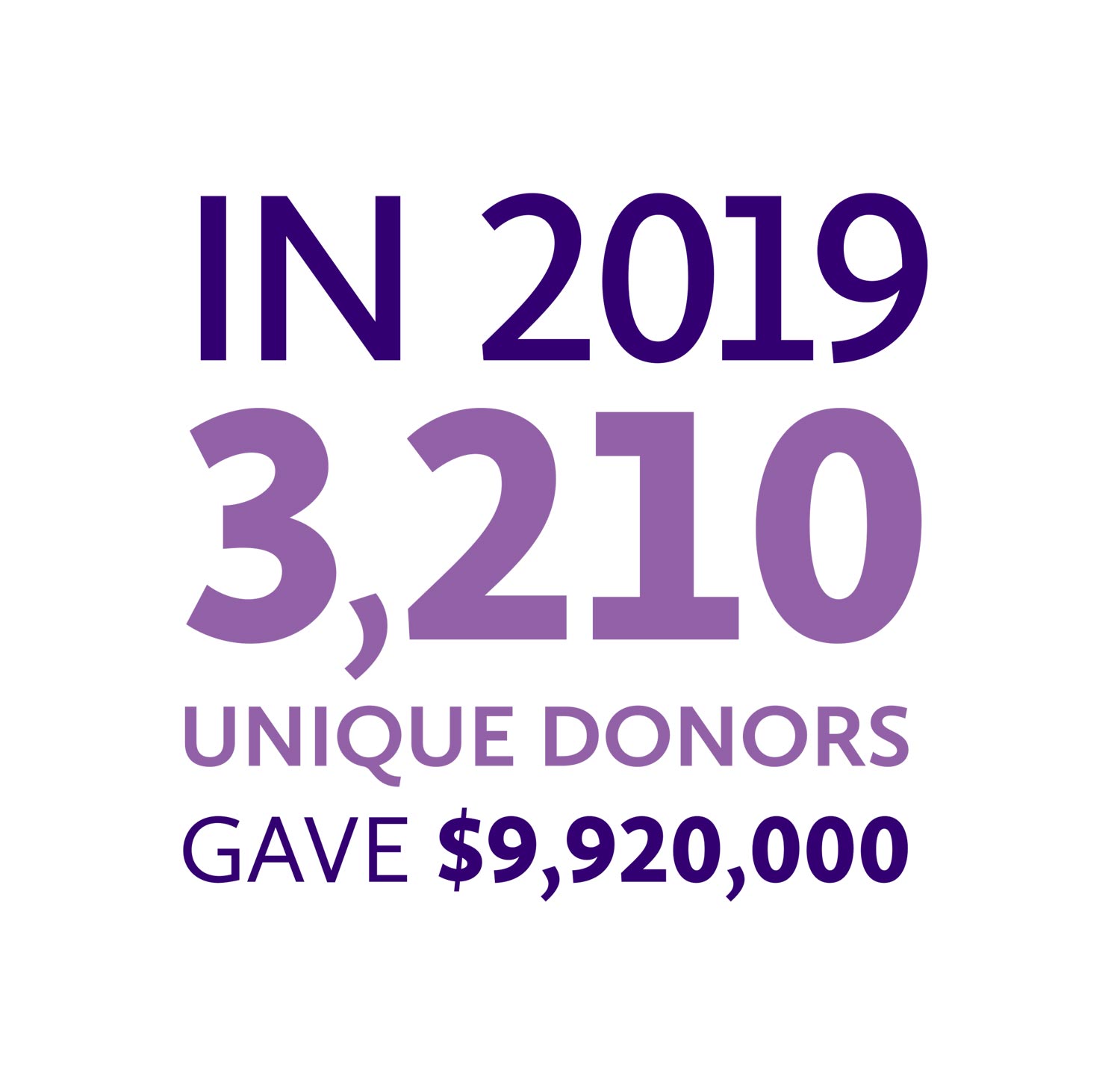 *Individuals are counted once and categorized according to the following hierarchy: Alumni, Our Laurier, Parent, Friends, then Students.