Studying the past, preparing for the future
I graduated from Laurier in June of 2019 with an Honours Bachelor of Arts with Distinction. I studied archaeology because I always had an interest in the human past, and the material remains left behind by our ancestors. There is something fascinating to me about interacting with objects and structures made hundreds or thousands of years ago! Attempting to understand the mysteries of the past through these remains is so compelling.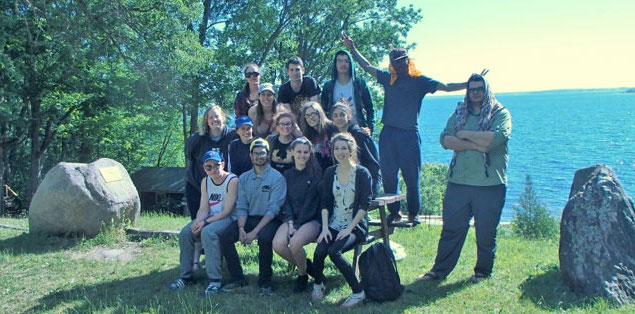 It was such an honour to receive the Catherine Bingeman Award. I was studying with one of my best friends when we got word that we had both won the award. To me, the award felt like a gift, a true testament to the hard work that I had put into my program. It is humbling to be recognized for these efforts in such a way.
I used a portion of the funds to pay my tuition for the Tay Point archaeological field school, run by Dr. Bonnie Glencross, in Penetanguishene, Ontario. The site is an early contact period Huron-Wendat village site (c. early 1600s CE). We found many fascinating artifacts including Indigenous decorated pottery, projectile points and European trade goods such as knives and beads. I also learned a number of important skills for the practice of archaeology in Ontario.
The experience of staying at the camp and living with my student colleagues was unforgettable. I had so much fun bonding with them at work, during the evenings and during the long car rides to and from the site each week.
This June I'll be working with Wood PLC as a field archaeologist at a site in South Kitchener where Indigenous artifacts were discovered on a planned development site (construction, and thus, my role, is considered an essential service right now). The practices I learned at my field school will be invaluable to this position.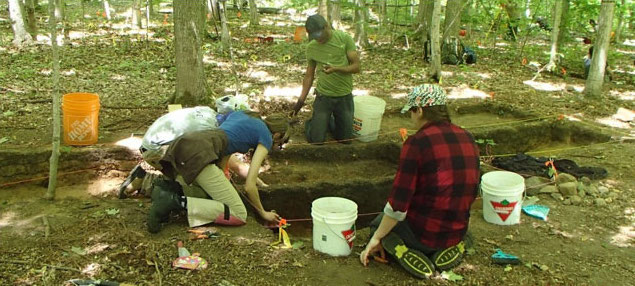 Thank you to those who make awards such as this possible with their generous donations. They really help fulfil the dreams of young students. My award definitely helped set me on my life's path.
- Brittany Mitchell (BA '19)
Evelyn Mae McLaughlin (BA '74), who worked as a music teacher, established the Catherine Bingeman Award in memory of her daughter Catherine, an archaeology student at Laurier who died tragically in 1972.
If you are interested in making a bequest to Laurier, please contact Cec Joyal, Development Officer, Individual & Legacy Giving, Development & Alumni Relations 519.498.4168 | cjoyal@wlu.ca