"We appreciate it more than you know!"
The Laurier community comes together to support students through a global pandemic
With the outbreak of COVID-19, Laurier students found themselves suddenly losing summer employment opportunities and thus unable to pay rent or meet basic needs; required to move out of on-campus housing; and facing a complete shift in teaching and learning methods as classes moved to an online format.

Faculty, staff, parents and other members of the Laurier community joined together and helped raise more than $190,000 to support hundreds of Laurier students in need through the Laurier COVID-19 Emergency Fund, including a $50,000 donation from the Wilfrid Laurier University Alumni Association (WLUAA), and $75,000 from the Student Emergency Fund.

The Laurier COVID-19 Emergency Fund supports the most urgent student needs during the COVID-19 public health crisis, within three areas of support: emergency financial relief; health and wellness support; and teaching and learning technologies.

The pandemic has affected all of our daily lives, and many members of Laurier's inclusive and welcoming community immediately sought out ways to help others weather these uncertain times. Thanks to generous donors, 432 Laurier students so far have received much-needed financial relief to ease the disruption caused by the COVID-19 pandemic.

"Our students give a great deal to us, allowing us the privilege of teaching and mentoring them," says Robb Travers, professor and chair of the Department of Health Sciences at Laurier, who made a donation to support the fund. "And this is a way to give back to them, especially in a time of tremendous need and stress."

"We appreciate it more than you know"
As of July 28, 2020, $193,798.72 in gifts to the Laurier COVID-19 Emergency Fund have been granted to 432 students.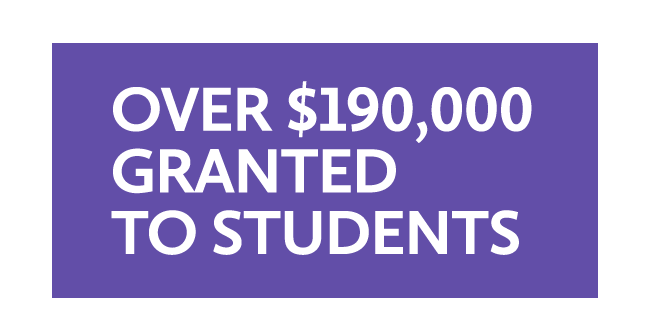 "Donating to the COVID-19 Emergency Fund allows students to focus on their studies, maintain positive mental health and provide themselves with basic needs. During a time of unknown, donations can help create a sense of normalcy. Thank you for your donations, we appreciate it more than you know."
– Student recipient of the Laurier COVID-19 Emergency Fund

"At a time where so many people have been impacted by the current pandemic, I am truly grateful that a COVID-19 Emergency Fund was established by the university to support students. However, this funding would not have been possible without the generous donations from donors. Because of the support from donors, I am better positioned to continue my studies and provide for my family."
– Student recipient of the Laurier COVID-19 Emergency Fund