Beloved MPS student Walter Waganka honoured with memorial scholarship
Walter Waganka was an engaged and determined Master of Public Safety (MPS) student with a long career in the public safety sector. Beloved by his classmates, Walter had nearly completed the program when he passed away unexpectedly in February 2020.
"Walter was considered by many other students to be the class 'father' based on his long career in public safety and his fatherly advice," says Scott Blandford, program coordinator for Policing and Master of Public Safety. "Walter was always striving to improve in his studies and accept feedback to better incorporate the program material into his professional work environment."
In tribute to Walter's spirit and contributions to the MPS program, faculty in the Public Safety department established the Walter Waganka Memorial Award. This scholarship, made possible through generous support from program partner Keypath Education, is the first award for the Master of Public Safety program. Eligible candidates will be MPS students who embody characteristics such as collegiality and dedication to the public safety sector. Candidates must demonstrate involvement in the community with a preference for applicants who have experience in the public safety program and public safety community. The $1,000 award will be awarded for the first time in the 2021/22 academic year.
"Walter was one of a kind," says a fellow MPS student. "He embodied the true first responder brother/sisterhood spirit and expanded that to the entire MPS class. His peers were his family and we were all in this together. He is dearly missed and absolutely never forgotten."
Laurier's Master of Public Safety program is a fully online, part-time professional program for those employed in, or seeking employment in, the field of public safety. The first of its kind in Canada, the MPS program offers a rigorous, challenging and comprehensive curriculum dedicated to graduating students who understand the complexities of public safety issues in relationship to social justice issues faced in our modern society. Today's need for knowledgeable public safety leaders is critical as challenges in the field become increasingly complex; professionals in the public safety field act as first-responders to keep citizens safe from threats including crime, terrorism, natural disasters such as forest fires and the COVID-19 pandemic.
Keypath Education, who provided funding for the Walter Waganka Memorial Award, helps deliver the online platform for the MPS program.
"At Keypath, being a lifelong learner is one of our core values. We believe education doesn't stop at graduation and that there's potential within everybody, it just needs to be unlocked", said Graeme Owens, executive vice-president, Keypath Education Canada. "We're honoured to support our partners at Wilfrid Laurier University and provide funding for the Walter Waganka Memorial Award to support future MPS students and help create greater access to quality education for Canadians across the country."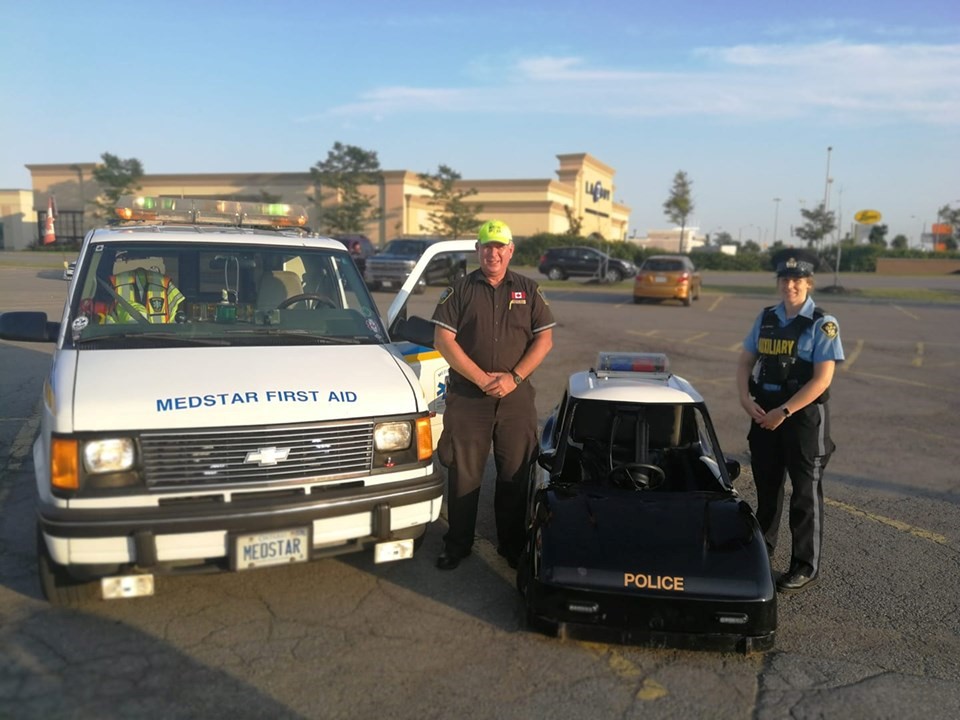 Before he returned to post-secondary education as a mature student, Walter volunteered with the St. John Ambulance Brigade from 1979-2004, was an auxiliary member of the Ontario Provincial Police Service since 1982, worked for the City of Kitchener Fire Service from 1987 to 2017, and as a paramedic with the Royal City Ambulance Service in Guelph until 2008. Walter was an instructor with Rescue 7, and an instructor trainer with the Heart & Stroke Foundation of Ontario. He also founded Medstar First Aid Services Inc., a service providing First Aid and CPR training courses along with on-site medical first responder services in Waterloo Region and surrounding areas.
"He was a strong advocate for the program within his community and several students applied for the program based on Walter's recommendation," Blandford adds.
Walter Waganka is survived by his long-time partner Cindy Armstrong, and is dearly missed among his Master of Public Safety classmates.