"This school sticks with you" – Philanthropy runs in this Golden Hawk family
For cousins Olivia (BA '14, MEd '20) and Samantha (BA '12), supporting Laurier students was an easy decision to make – and their families agreed. When the alumnae told their parents they wanted to recognize their positive Laurier experience through the creation of the Saccucci Family Bursary, their families surprised them with a matching donation.
"I was very blessed to have support from my family to help me through university," Olivia says. "But when I went to college and then the Master of Education program at Laurier, I made the decision that I would pay for these on my own."
When she started her college program, Olivia applied for all the scholarships and grants that she could. "I was able to secure around $6,500 for the year, which doesn't sound like a lot but at the time that was the difference between focusing on my studies or having to balance school with a job. The program was really intensive, and there were students in my class that were balancing that heavy workload with a part-time job or dipping into savings. And we were like 21 or 22, so the savings that we accumulated at that point weren't a lot."
The idea for a bursary to support students came to Olivia when she was driving home from her master's program years later, overwhelmed with a feeling of gratitude for what she had been able to accomplish thanks to the donors who made bursaries and awards possible.
"Those funds were really instrumental in helping me start my career," she says.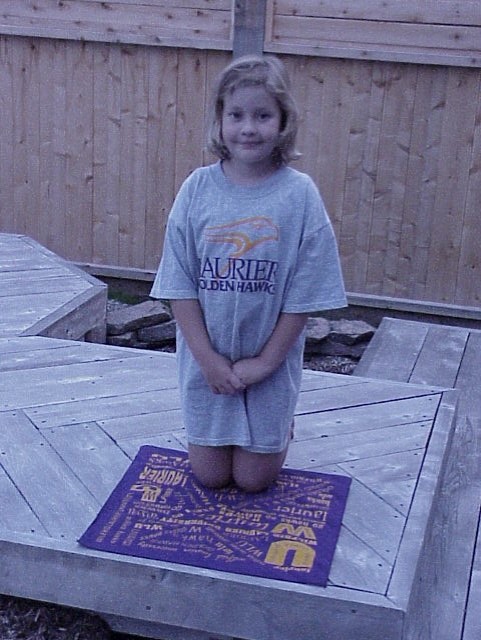 Olivia's cousin Samantha Saccucci learned about the impact of student awards and bursaries through her work at the Laurier Student Call Centre, telling community members about different ways to support Laurier students. This experience, plus the fact that Olivia and Samantha both graduated from Laurier with Bachelor of Arts degrees, made supporting students in the Faculty of Arts an easy decision.
"I loved my time at Laurier," Samantha says. "Supporting the Saccucci Family Bursary was an easy decision, but it's also an important one. Alumni engagement, in my view, is crucial for students to see how incredible Laurier is, and how this school sticks with you."
When Olivia and Samantha told their parents about their plans for the bursary, the families were thrilled to hear that their daughters were continuing the family's legacy of philanthropy. Understanding the need and financial pressures associated with post-secondary education, the families came together to match the cousins' donation, doubling the bursary.
The Saccucci Family Bursary supports full-time undergraduate students in the Faculty of Arts who are registered on the Waterloo campus and demonstrate financial need. The goal is to give current students one less thing to worry about.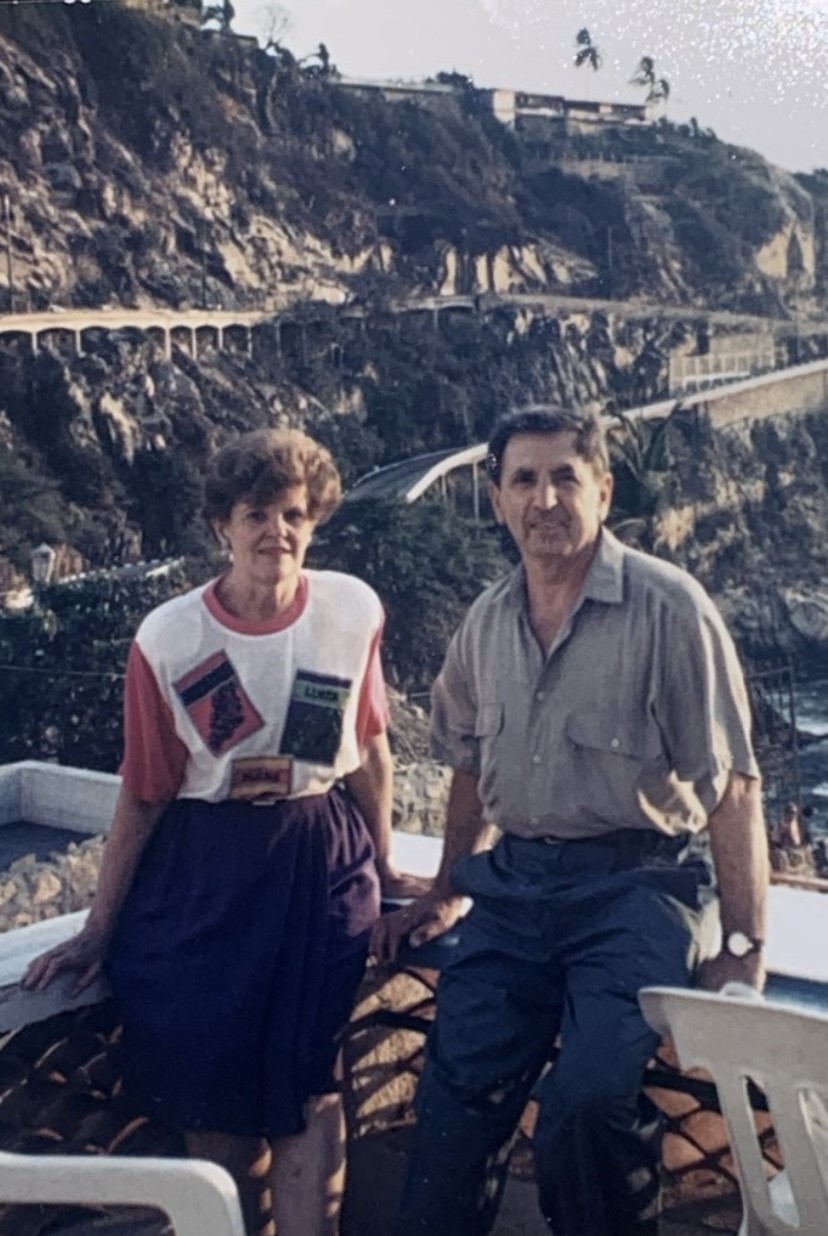 "A donation like this is important for Laurier students, especially with the pandemic," says Mitchell, the inaugural recipient of the Saccucci Family Bursary. "Support like this shows students that they are cared for and may help relieve much of their stress related to finances. I am sincerely grateful for this recognition and support. It really has helped me greatly."
As Olivia explains, the philanthropic mindset of the Saccucci family started with her and Samantha's grandparents. Their grandfather owned and operated a grocery store in Toronto, and their grandmother worked as a bookkeeper.
"Everyone in the family knows that we have been really blessed by my grandparents, who worked really hard to set up a life that now allows us to be able to give back in modest but hopefully significant ways two generations later," she says.
In honour of Olivia and Samantha's grandparents, their fathers have created the Vince and Doreen Saccucci Award, supporting Laurier undergraduate students focused on entrepreneurial activities and/or studying accounting.
"If this bursary or award allows somebody to work harder or more directly toward their goals and dreams, I think that's something my grandparents would have nothing but admiration and support for," Olivia says.
To learn more about establishing your own scholarship or student award at Laurier, please email us at
give@wlu.ca