Powering employability through immersive learning
You can feel it like a charge in the air, even as an audience member. Student pitch competitions are electric. The judges are seated in the first row, chatting quietly. They are representatives of major industry expecting real-world advice on a sticky problem or a brilliant new idea to grow their business, and they know that Lazaridis School of Business & Economics students have a reputation for delivering. As the students enter the room, standing a little taller, adjusting crisp business suits, clearing their throats and focusing their minds, eager audience members (composed of students, faculty, staff and Laurier partners) are silencing their phones, smiling encouragingly and leaning in to hear the next creative idea to come from their peers and mentees.
This is immersive learning at the Lazaridis School. It is the largest business co-operative education degree program in Canada, with 2,200 work terms annually. It is incubators and maker spaces, integrated business case exercises, and course-based real world investing. And it is only possible because of generous donors who give time, expertise and resources to push our business students further.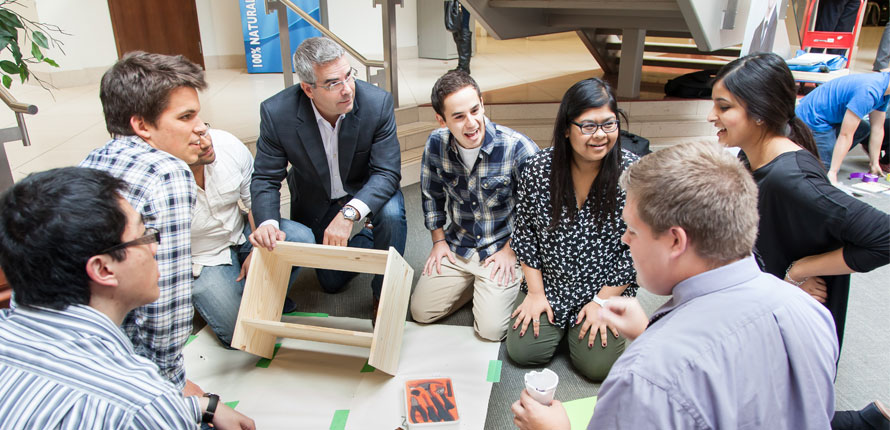 Photo Caption: Mike Ward (BBA '86), president of IKEA US and past Lazaridis School CEO-in-Residence with students.
Among the School's generous donors is IKEA, which supports the yearly IKEA Sustainability Challenge, an extra-curricular pitch competition for second-year business students. Students also benefited from the time and experience of Mike Ward (BBA '86), president of IKEA US, who graciously donated his time as the CEO-in-Residence at the Lazaridis School.
Through the ample support of PepsiCo, students have an opportunity not just to pitch, but to learn from the experience. Through the course-based PepsiCo Pitch Competition, student experience a semester of training and tutorials leading up to a competition where they can put their skills to work in front of PepsiCo representatives on a real business case.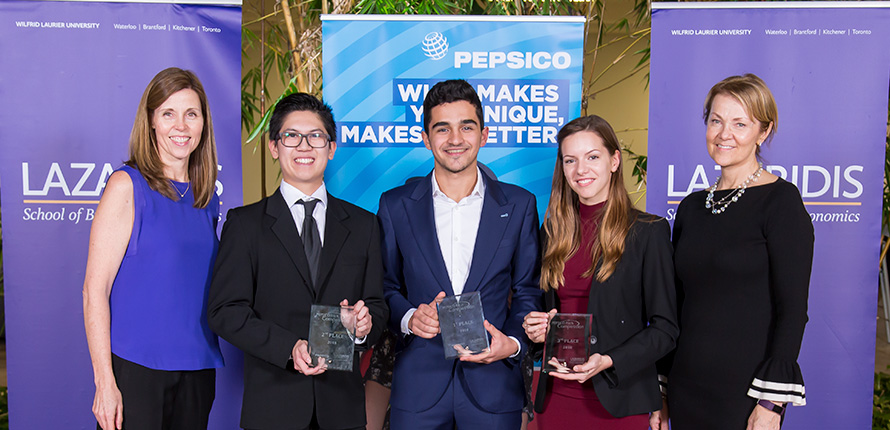 For more experienced students, our donors support courses like the StartUp Fund. Seeded in 2014 with $1 million from Mike (BBA '77) and Hennie (BA '77) Stork and $500,000 from the Marsland Family, this very popular course challenges fourth-year and graduate business students to research and invest in real startups with real money. It's an incredible opportunity for students to get tactical training and make an actual impact in the business ecosystem.
As our world becomes more complex, immersive learning is critical to the employability and impact of Laurier graduates. We offer our gratitude to the visionary donors who recognize this need and work with us to create unique opportunities for our students to enter the workforce with tangible experience.
"I support the Laurier StartUp Fund so I can help provide finance students with actual experience in making investment decisions for real companies. After graduation, students who took this course have moved on to relevant careers in banking, investment and capital markets. The program has exceeded my expectations for creating an exemplary learning experience that prepares students for success after graduation."
– Mike Stork (BBA '77)