Top talent share their messages of gratitude for Finance donors
In November 2017, Laurier faculty, students, staff and representatives from CI Financial gathered for a celebration in the Lazaridis Hall atrium. As an excited crowd looked on, Neal Kerr, president of CI Institutional Asset Management and the executive vice president of CI Investment Management, unveiled the plaque on the newly named CI Financial Finance Lab. With a $500,000 investment from CI, the updated lab now offers 32 Bloomberg terminals and special securities trading simulation software, providing students with hands-on experience in securities analysis.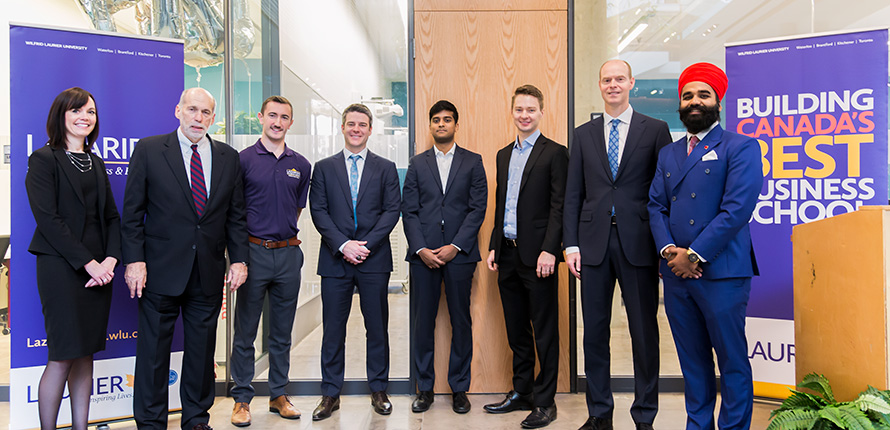 The lab's capacity to train students to compete in high-level international and domestic finance competitions has already had results: after training in the lab, Laurier student teams placed second in the Rotman International Trading Competition and the Canada Regional Finals of the Venture Capital Investment Competition.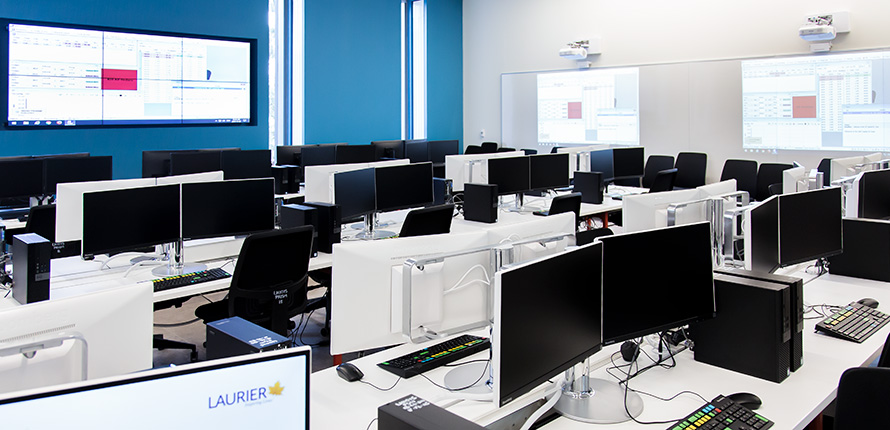 The Finance area at the Lazaridis School is rapidly growing with the committed support of our donors. The Arthur Wesley Downe Professorship in Finance, Ira Gluskin Fellowship in Finance, CIBC Finance Scholarships and Equitable Life of Canada Fellowship in Finance are allowing us to attract top students and retain world-class faculty.
Professor Madhu Kalimipalli and Associate Professor Si Li say the funding helped them boost their research and student involvement. They're researching real-life issues related to investing, like how Canadian firms borrow in private US debt markets and how to model the relative crash risk of stocks. Kalimipalli received the Equitable Life of Canada Fellowship in Finance and Li received the Ira Gluskin Fellowship in Finance.