Making Space for Music
Mark your calendars for Oct. 1. We need you!
Tuesday, Oct. 1 is International Music Day. To celebrate, we hope music lovers will join together to support our university's efforts in redesigning our music facility - so that it truly supports and reflects the tremendous musical talent at Laurier. Let's join together to Make Space for Music at Laurier.
Wondering how you can Play Your Part? There are two ways you can help:
1. Consider sharing news of this upcoming Giving Day with your friends, family and social media networks. Giving Days are most successful if we are able to get the word out. Need some copy or images to post to social media?

2. Show your support by donating. On Tuesday, Oct. 1 every donation made to Laurier's Faculty of Music will be matched - doubling its impact. Meanwhile, the first year of all monthly gifts will have triple the impact!*
Gifts of all sizes are encouraged!

*up to a total maximum of $50,000 
---
You can help make space for music at Laurier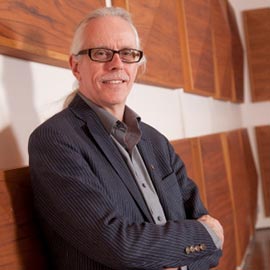 "In these complex times, music is a social and cultural catalyst for communities worldwide. Laurier is a vital partner in the local, national and international musical community. We urgently need to re-design our facility so that it truly reflects and supports the tremendous musical talent at Laurier. Your support is critical to our success."
– Dr. Glen Carruthers, Dean, Faculty of Music.
I Love Laurier Because...
"I love Laurier because it gives me the opportunity to study in various areas like performance or education. I have the tools here to really find out what field of music I would best fit in and to explore the multiple opportunities to put my instrument to use. For voice, there are many opportunities like student recitals, singing gigs and choral scholarships, and even the chance to audition for the yearly opera productions!
Most importantly I love the friendly faces I see everyday and the professors here care about your success."
– Hannah, second-year Faculty of Music student.
Making a lasting impact
Naming opportunities include the lobby, amphitheatre, new practice wing, studios and pianos. To learn more about these and other naming opportunities, please contact Kathryn Jeffrey, Associate Director, Development, Faculty of Music.