We're changing the world together at the Schlegel Centre
Zaffia Laplante, a fourth-year Global Studies student and member of the Ontario Metis Nation, has a vision for sustainable housing and economic development in Indigenous communities across Canada. It's a vision she's bringing to life through the RBC Entrepreneurial Accelerator Program facilitated by Laurier's Schlegel Centre for Entrepreneurship and Social Innovation.
With a gift of $450,000 in support of entrepreneurship programming, RBC is directly supporting students like Zaffia. Her partnerships with Indigenous communities in Canada produce and distribute sustainable building materials on reserves, creating both wellness and employment. RBC is one of many generous partners who support the work of social entrepreneurship across campus through the Schlegel Centre for Entrepreneurship & Social Innovation.
Supported by our dedicated donors, alumni and community partners, Laurier has deep roots and a long history of service. From our beginnings as Waterloo Lutheran College to the evolution of our programs, services and volunteer and social opportunities, we have always sought to build the capacity of our students to serve and inspire. The evolution of the Schlegel Centre for Entrepreneurship & Social Innovation over the past 17 years reflects a new evolution in service, one that more deeply integrates business and social innovation on campus to reflect increasing global complexity and opportunity.
In 2002, centred within Laurier's School of Business & Economics, the Schlegel Centre was founded through a generous gift of $2 million from Bob (BA '72, LLD '98) and Myrna (LLD '98) Schlegel. It provided research and resources on entrepreneurship across all faculties. In 2016, it was renamed to the Schlegel Centre for Entrepreneurship and Social Innovation, a combination that highlights the value of applying business strategy and entrepreneurial spirit to solving urgent social challenges.
This focus on social innovation was strengthened by a three-year, $500,000 grant from the J.W. McConnell Family Foundation. The funding is helping Laurier build capacity by supplementing the university's academic programs and funding co-curricular activities, including student activities, mentorship initiatives and new social enterprises.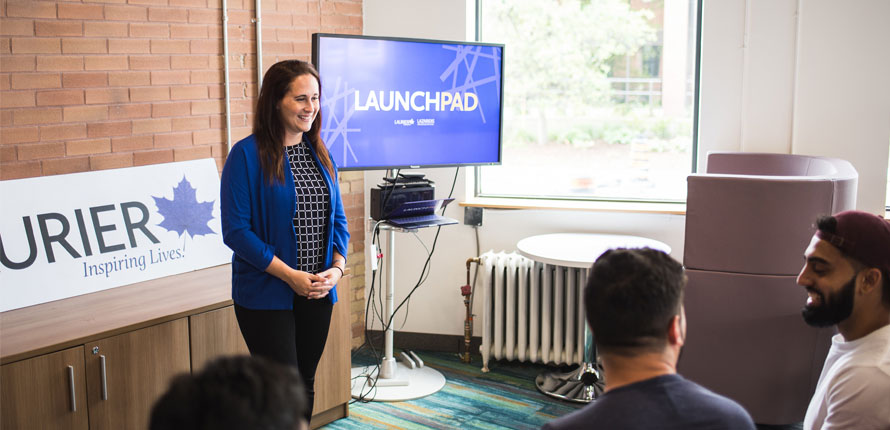 The Schlegel Centre currently offers a range of programs, many donor-supported. It supports programs within the Lazaridis School of Business & Economics including undergraduate and graduate courses related to social entrepreneurship (some of which are cross-listed with other Faculties). It supports innovation and maker spaces on campus (Lazaridis Hall Main Office, Purpose Lab, Library MakerSpace, Science Make Lab), in Waterloo (Laurier Community Hub, Accelerator Centre, Communitech Data Hub) and in Brantford (Communitech Innovation Hub). And it facilitates programs such as the LaunchPad Incubator, through which students can realize their entrepreneurial goals in a networked and mentored community. It also organizes funding opportunities, such as the RBC program listed above, AC Jumpstart supported by FedDev Ontario, and the Launchpad National Bank Grant.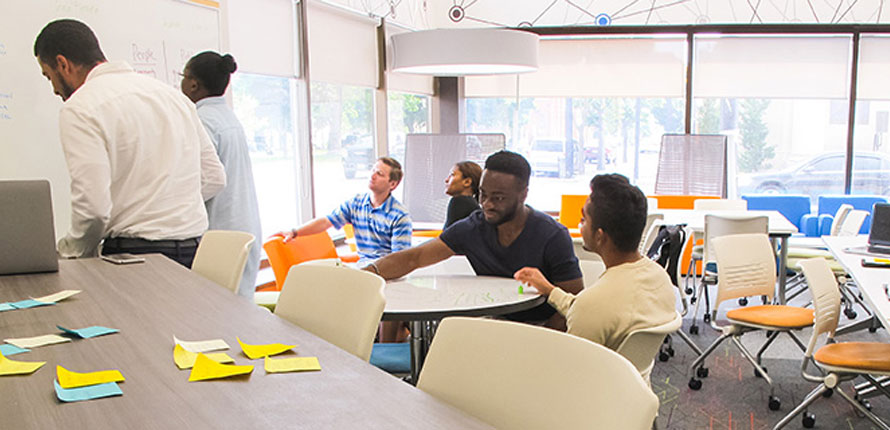 Through all of these program and courses, the Schlegel Centre approaches entrepreneurial education through the Learn-Try-Do strategy, and we encourage our students to pursue their entrepreneurial journey in a way that best fits their passions. This journey can involve creating any type of new venture, working in a startup or corporate innovation, or simply gaining the skills and methodology to think more innovatively and entrepreneurially. As an Ashoka Change-Maker campus and Canada's first academic entrepreneurship centre, we draw on a global network of knowledge and opportunity, working to continually be always on the cutting-edge of theory and practice. We are grateful to the individuals and groups who share our passion for educating the next generation of social innovators. And we're having so much fun changing the world together!