"What did you learn about yourself today?"

The Sun Life Financial Centre for Physically Active Communities puts kids on the road to a brighter future
"What did you learn about yourself today?" asked Lauren Cuylle, CPAC leader, to the group of children who were already wriggling with excitement to get active. One little boy stood up and said he had learned to control his anger, and listen to other people.
Cuylle never forgot that boy, or the three girls who saw her walking past their school a few weeks after the program was over and ran up to give her a big hug and tell her how much they wanted CPAC to come back again."
It was more than just sports," says Cuylle. "The boy had learned something about himself personally and was able to reflect on it at a young age! And the girls' excitement made me realize how we are making a true difference in this wonderful community."
Founded in 2016 with programming starting in 2017, CPAC is run by Laurier's Department of Kinesiology and Physical Education (KPE) thanks to the crucial assistance of donors like Sun Life Financial, PepsiCo Foundation, the Pollock Family Foundation and The Mowbray and Doris Sifton Family Foundation. To date, $660,725 has been donated to CPAC.
This year, Laurier's meaningful partnerships with CPAC supporters allowed the program to reach 2,100 at-risk youth in Waterloo Region through 37 programs, providing free physical activity programming in a range of community settings. With activities and events such as Fundamental Movement Skills, Get Up, Get Active Morning Program, Jr Ball-Stars Basketball Tournament, CPAC KW Cup Soccer Tournament, In- and After-School Activity Programs, the Galore Summer Day Camp and diabetes education, CPAC is reaching many kids who would not have any other opportunity to access such programming. CPAC is also a member of the research program "Forming Community Connections for Emerging Adults with Disabilities: Making Physical Activity Accessible" with local partners.
The program is administered by Kimberley A. Dawson, PhD, director of community outreach (Pam Bryden will assume this role starting this summer) and Nicole Vandermade, facilities and program coordinator, who are both in the KPE program. The program offers employment opportunities to Kinesiology students, who take leadership roles in running the activities, assisted by community volunteers.
These dedicated staff make it their mission to continually develop innovative programming that reaches more kids every year, serving community needs and gaps, building mental and physical health and developing self-esteem. The future looks brighter for these children, thanks to our generous donors.,
"The games allowed everyone to participate all the time. They offered a break but no one took it – too much fun!" - student participant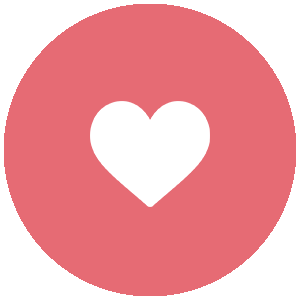 Virtual and some physically distanced in-person CPAC programming planning is now in effect for fall 2020. Check out their Facebook page for lots of activities for kids at home!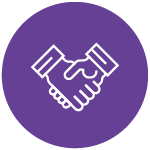 Learn more about how Laurier is prioritizing Enriching Partnerships.