Donor support nurtures Indigeneity on Laurier's campuses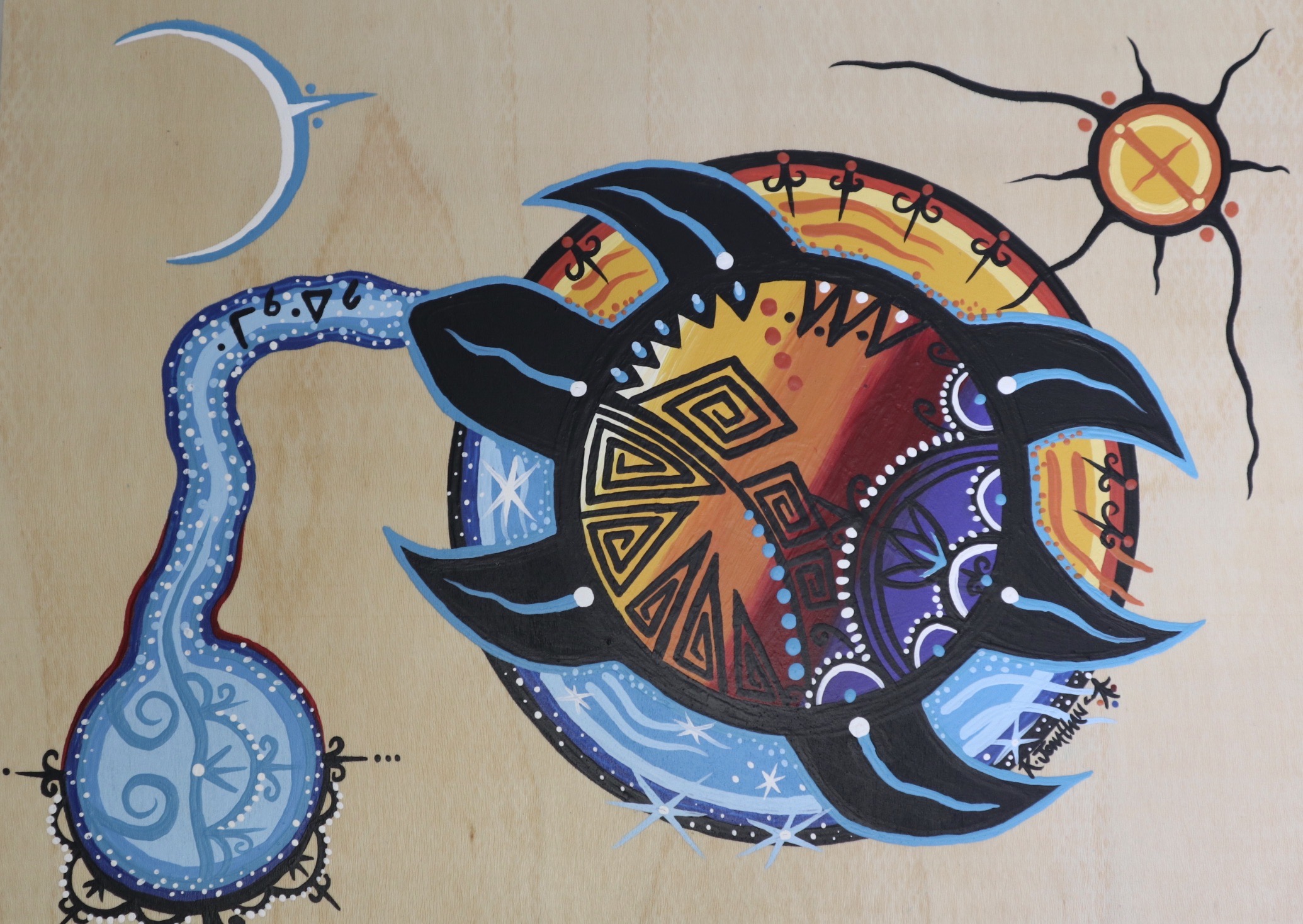 This year, the Laurier community has shown great support for Indigeneity at Laurier. This practice of interweaving Indigenous knowledge and philosophy into every discipline across the university is a key component in creating and fostering a thriving community on our campuses. 
Donor support has funded not only scholarships, bursaries and awards for Indigenous students at Laurier, but has helped to bring Indigenous knowledge holders to our campuses through the Indigenous Knowledge Fund, upgraded and enhanced Indigenous student spaces in Waterloo and Brantford, and funded an important virtual event series discussing Treaty recognition and Indigenous sovereignty.
Support from the Laurier community plays a vital role in eliminating barriers for Indigenous learners, and helps to ensure Indigenous students at Laurier have the resources and support they need to thrive.
The Indigenous Knowledge Fund
The Indigenous Knowledge Fund was created to support students learning directly from Indigenous knowledge holders, both inside and outside of the classroom. This form of experiential and engaged learning about Indigenous topics directly from Indigenous people is an invaluable and important opportunity for Laurier students, faculty and staff, and helps to build bridges and strengthen connections between Indigenous and non-Indigenous communities.
In the fall of 2021, 175 Laurier staff, faculty, retirees, alumni, parents and friends of the university gave more than $52,000 toward the Indigenous Knowledge Fund. Thanks to this wonderful support, 20 faculty members welcomed guest speakers to their classes in the 2021/22 academic year, and the Indigenous Knowledge Fund was able to support a special request for an ongoing Indigenous Speaker Series.
Indigenous knowledge holders have given talks about topics including Two-Spirit identities, understanding land and reconciliation, the erasure of Black identity from Indigenous representation in media and the incarceration of Indigenous people in the criminal justice system from an Elder working in Indigenous Peoples Court.
"The IKF provided generous support to bring Gabe Calderon to our Youth Sexualities class," says Vanessa Oliver, associate professor of Youth & Children's Studies. "Gabe's teachings about Two-Spirit and Indigenous sexualities showed us the sacredness of Two-Spirit folks and helped us to understand the importance of creating programs and spaces that are affirming, just and equitable for Two-Spirit children and youth."
Going forward, the Office of Indigenous Initiatives is building a pool of Indigenous knowledge holders and resources to continue to encourage the expansion of Indigenous thought and philosophy into and across the entire institution.
Thanks to generous donor support, the renovation of Lucinda House into the new Indigenous Student Centre on the Waterloo campus, Nadjiwan Kaandossiwin Gamik, or Beautiful Place of Learning was completed this year. 
Laurier's New Indigenous Student Centre – Nadjiwan Kaandossiwin Gamik from Laurier Alumni on Vimeo.
This beautiful space provides a place where Laurier's Indigenous student community can participate in ceremony and activities; where Laurier can demonstrate its commitment to Indigenous culture and learning, and to Indigenous students' success; and where Indigenous students can find a "home away from home" on Laurier's Waterloo campus. We offer our particular gratitude to the Lyle S. Hallman Foundation, the Students' Union, the Wilfrid Laurier University Alumni Association, Mr. Ken Flood and the Wilfrid Laurier University Graduate Students' Association, who made significant gifts in support of this project. 
In Brantford, generous support from the Grundy Family helped renovate the interior of Onkwehonwè:ne Brantford Campus. This enhanced Indigenous Student Centre creates a larger supportive and nurturing space for Laurier's growing Indigenous student community, allows for much-needed staff and programming expansion and increases vital access to academic programs and assistance with career development to further enhance employment options for Indigenous students on Laurier's Brantford campus.
Beyond Treaty Recognition Week virtual event series
From March 7 to 11, 2022, Laurier's Brantford campus hosted Beyond Treaty Recognition Week: Enacting Treaty Relationships Between Canadian Citizens and Indigenous Peoples.
This series, presented in collaboration by the Office of the Senior Executive Officer, Brantford Campus; the Office of Indigenous Initiatives; the Office of the Associate Vice-President, Equity, Diversity and Inclusion; the Office of Human Rights and Conflict Management; the Centre for Student Equity, Diversity and Inclusion; and the Social Justice and Community Engagement Program, was funded in part by unrestricted donations to Laurier's Brantford campus.
The week-long series aimed to deepen discussion about fulfilling the Treaty roles and responsibilities of Canadian citizens, and understanding #LandBack and Indigenous assertions of sovereignty in the context of Aboriginal Treaty Rights in Canadian Constitutional Law.
Correction: a previous version of this story incorrectly listed Jessica Hill as the artist.