2019 Donor Impact Report
Donors make a difference at Laurier.
President's Message
Laurier is a thriving community committed to developing the whole person and fostering strong relationships. I need only to think of Laurier's exceptional champions, our donors and alumni, to see this aspiration in action.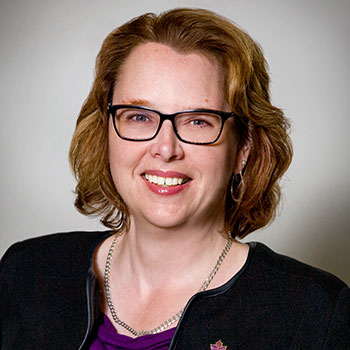 In 2019, Laurier celebrated the successful conclusion of Catalyst: the campaign for Wilfrid Laurier University. Fundraising during the campaign spanned the university and included the Building Canada's Best Business School campaign, the Laurier Branford YMCA project, and support for strategic initiatives such as student support, faculty funding and campus-community projects. Together, Laurier donors and partners contributed $130 million dollars.
As a Laurier donor, you have made a real difference to our students, faculty and staff through your support for our university. Your generosity allows Laurier to remain a place where people are inspired to work, learn, lead and build lifelong relationships; to give their all and to give back. Donors like you help to ensure Laurier graduates and researchers are able to leave their mark on the world.
Because of your support, Laurier students are thriving.
Because of your support, we are able to re-imagine our campuses to create beautiful new facilities that enhance academics, research and student life.
Because of you, Laurier continues to grow in size and scope, while at the same time is able to maintain the caring and collegial spirit for which we are celebrated.
Laurier donors are critical to our university's ongoing success and we do not take your philanthropic investments for granted.
Together, we are building a bright future. Thank you.
Deborah L. MacLatchy, PhD
President and Vice-Chancellor
Wilfrid Laurier University